The TQH team brings together an exceptional combination of skills in policy research and government engagement as well as public relations and media management.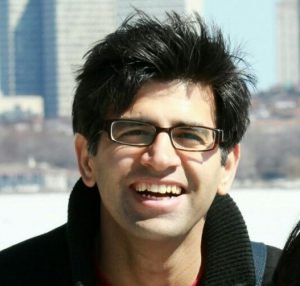 Rohit Kumar – Co-founder
Alumnus of Harvard Kennedy School of Government and IIT Bombay, Rohit served as the Head of Policy and Research at the office of Mr. Baijayant 'Jay' Panda, Member of Parliament (MP) in Lok Sabha. In addition to supervising research at Mr. Panda's office, Rohit was responsible for working with central/state governments and civil society organisations on development projects.

Read complete profile

He has worked for several years with PRS Legislative Research, the Indian think-tank that supports MPs across party lines with research on legislative and policy issues. At PRS, Rohit also developed the 'MP Track', a tool that is widely used by the media and civil society to track engagement of MPs in Parliament. Before shifting to policy, he was a strategy consultant with the Boston Consulting Group (BCG) at their Mumbai office. He is a 2013 IPRYLI (India-Pakistan Regional Young Leaders Initiative) fellow with the Asia Society.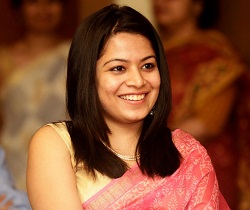 Aparajita Bharti – Co-founder
With a Master of Public Policy (MPP) from Oxford University, Aparajita has rich experience in policy and communications. In her previous role, she was Manager, Corporate Affairs and Communications at Snapdeal where she was responsible for media messaging and engagement, in addition to providing inputs on policy and legislative issues that affect the digital commerce sector. She was also instrumental in developing and managing partnerships with many state governments for Snapdeal.

Read complete profile

Previously, Aparajita has worked as a Legislative Assistant to Mr. N.K. Singh, Member of Parliament, India and was one of the four Indians selected for the Faiths Act Fellowship by the Tony Blair Faith Foundation in 2011. She is a World Economic Forum Global Shaper from the New Delhi hub.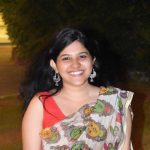 Sneha Pillai – Communications & Advocacy Lead
Sneha is a communications specialist with a strong background in outreach and knowledge management in the social sector. A Commonwealth Scholar (2018-19) with an MSc in Media, Communication and Development from the London School of Economics, she has previously worked with UN agencies and the forest departments of Maharashtra and Andhra Pradesh, playing an active role in managing the communications for two UNDP projects funded by the Global Environment Facility, and with the International Growth Centre in London, where she supported the programme coordination of the Bill & Melinda Gates Foundation funded India programme.

Read complete profile

With a Bachelor's in Mass Media from University of Mumbai and Post Graduate Diploma in Journalism from the Asian College of Journalism, Sneha started her career as a journalist before moving on to the development sector.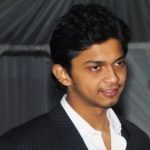 Deepro Guha – Senior Analyst
A lawyer by training, Deepro graduated from NUJS, Kolkata in 2013. Previously, he has worked with the law firm Shardul Amarchand Mangaldas. During his tenure at the firm, he was involved in a wide array of cases including criminal matters, arbitration matters and constitutional issues. He then did a stint at PLR Chambers wherein he helped frame the Draft West Bengal Agriculture and Food Processing Policy.

Read complete profile

His interest in public policy led him to sit for the UPSC Civil Services Examination. While he managed to secure a rank of 395, he did not pursue the allocated service. Deepro is passionate about strengthening governance systems and improving policy design and implementation for effective service delivery. He is also a keen violinist and enthusiastic sportsman, and has played in the Bengal Hockey Association League 3rd Division.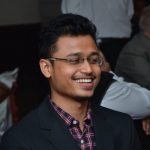 Abhinav Saikia – Senior Analyst
Abhinav is an alumnus of BITS-Pilani. Prior to TQH, he worked as an Intellectual Property (IP) Consultant at Hourglass Research where his work primarily revolved around advising clients in India and abroad on matters relating to IP value creation, licensing and IP rights enforcement policies. During his stint at Hourglass Research, he worked part-time as a Resident Policy Analyst with NextElection, a community-driven town hall platform for politicians, journalists and citizens.

Read complete profile

At NextElection he worked on various crucial subjects, such as Minimum Support Price for farmers, regulatory framework for application-based cab aggregators, and pollution in India. Abhinav has also briefly worked with Maadhyam where he analyzed patterns of minority participation in education and employment in India for the purpose of undertaking public consultations on the issue.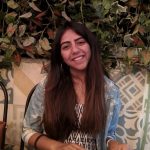 Shivani Gupta – Senior Analyst
Shivani is a public policy and development professional with extensive experience in conducting multidisciplinary primary and secondary research. She has led the design and management of large scale surveys to capture farmers' marketing decisions and to evaluate children's learning outcomes across ten Indian states. She started her career as a Legislative Assistant to Mr. Deepender Singh Hooda, MP (Rajya Sabha).

Read complete profile

Prior to her present role, she worked at the University of Pennsylvania Institute for the Advanced Study of India on an interdisciplinary agricultural markets project where she analysed the role of state, farmers and private functionaries in agricultural markets and their impact on farmers' incomes across governance regimes. As a researcher at ASER Centre (Pratham Education Foundation), she designed assessment tools to evaluate the learning levels of children in rural areas across the domains of early childhood education and english language acquisition. Shivani has a bachelor's degree in management studies from the University of Delhi.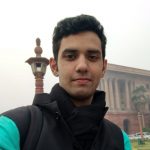 Anubhav Khanna – Associate
Anubhav is an alumnus of SRCC, University of Delhi. After completing his Bachelors in Economics, he joined the Press Relations Department in the Ministry of Finance as a research analyst from PwC. While at the Ministry, he also worked on big data assignments in the Department of Analytics and Risk Management (DGARM), where he was responsible for analyzing trends in GST Return Filing.

Read complete profile

The primary focus of these assignments was to understand how the existing data can be leveraged to identify risky exporters to curb the incidence of fraud. Anubhav has a strong interest in research. He is a Policy in Action Fellow (Delhi 2019) with Young Leaders for Active Citizenship.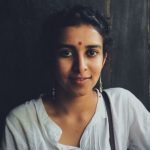 Bindushree D – Associate
Trained as an architect at the BMS School, Bangalore, Bindu has worked on the design and execution of architectural projects in Bangalore and Ahmedabad. She has also worked with the Cuckoo Forest Movement in Tamil Nadu, where she saw community building exercises as a means of activating social change. During her time as a Policy in Action fellow, she found public policy and advocacy as a way of applying her skills at the intersection of visual communication, community engagement and social impact.

Read complete profile

A self-taught illustrator and graphic designer, Bindu has previously worked on visual communication and branding projects such as TEDx Bangalore, among others. Leading up to the Karnataka elections in 2019, she also worked on campaign messaging and branding for Prakash Raj, a contestant from the Bangalore Central constituency. She is a Bharatanatyam practitioner and worked as a Programs Coordinator at LshVa art space, Bangalore, where she organised performances and workshops to engage with the movement arts community. Bindu is a keen observer of urbanscapes and enjoys photographing and sketching.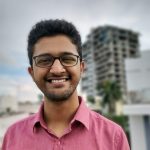 Nikhil Iyer – Associate
Nikhil is trained in law from NUJS, Kolkata. Prior to his current role, he worked as a legislative assistant at the office of Mr. Unmesh Patil, Lok Sabha MP from Jalgaon, Maharashtra. At Mr. Patil's office, Nikhil was able to set up focused research practices and develop a suitable style of parliamentary interventions at the first time MP's office.

Read complete profile

Nikhil has freelanced as a legal draftsman for a state heritage commission. With a keen interest in urban issues and governance, interning at the Delhi Dialogue and Development Commission and at the Observer Research Foundation allowed him useful insight in these areas. At his alma mater, he was part of the team that published the NUJS Diversity Survey that mapped socio-economic identities of students against their academic and extracurricular performance at law school and has been an avid parliamentary debater.