It is imperative that future digital citizens are equipped to traverse through the internet landscape safely, smartly and with nuance.
Authors: Aparajita Bharti and Himani Chauhan
Published: February 22, 2023 in Hindustan Times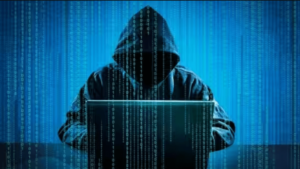 With the slogan 'Together for a Better Internet', February 7, 2023 marked the 20th International Safer Internet Day. As the digital world no longer remains isolated from our physical world, conversations around safety on the internet need to move beyond the narrow understanding of protection from the more obvious threats to individuals such as hacking, phishing, identity theft, financial frauds, etc. to more societal threats such as echo chambers, hate speech and misinformation.
Today, in fact, a safe online space is an indispensable component of a safer world and we need a holistic approach that factors in the internet's potential to influence people, geopolitics, markets, institutions, and the world as we know it. However, even as governments around the world wrestle with the legal and regulatory structures that can enable a safer internet, an important aspect that is often left out is building the capacity of people to avoid the pitfalls of the internet. An effective way to do this is to catch people young.
The 2022 McAfee report, titled Life Behind the Screens of Parents, Tweens, and Teens has found that children in India attain mobile maturity at an early age of 15-16 years with the smartphone usage of Indian children aged 10-14 being 7% higher than the international average. Data from Annual Status of Education report (ASER) also shows that the proportion of households with smartphones has almost doubled from 36% in 2018 to 74.8% in 2022. Besides accessing educational resources, the digital space has become a platform for self-expression and exploration for young people. The content being consumed is not limited to mere education and entertainment but also includes news, updates, and opinions about world affairs. This is particularly important as algorithms hold the power to shape world views by determining the kind of content one consumes. As the walls of these echo chambers continue to grow thicker, it is imperative that future digital citizens are equipped to traverse through this landscape safely, smartly and with nuance.
School curriculums serve as the primary means of imparting new knowledge, values, and skills to children at scale. While many central and state board curriculums have computer science as a subject for students, the content focuses mainly on hard skills such as using software and coding at an advanced level. However, we also need to include discussions on the softer aspects of the internet in our curriculum. It needs to sufficiently address concerns of cyber well-being and safety for children at the minimum. Further, we also need to alert children about the potential impact of the internet on our ability to think and take decisions critically because of echo chambers and social media algorithms, so that they can become more conscious users of the internet.
We also need to re-look at our civics curriculum to keep up with the changing world. Our identity and engagement on the internet today has become increasingly intertwined with our constitutional rights. For example, citizens' ability to freely express their views online is a matter of great debate currently and would continue to be so in the foreseeable future. We need our citizens of tomorrow to be equipped to think critically about these issues as most of them would be exercising their rights online in some or the other form. Such an exposure could also go a long way in improving the quality of public discourse and make internet regulation more effective in the future by co-opting citizens into the process of online moderation.
To update these curriculums, a collaborative approach must be adopted. Findings and learning of civil society organisations and other stakeholders actively working in this field can be leveraged and built upon to effectively design digital citizenship education and remodel the current civic education syllabus.
Internet has so far been largely presumed to be a space unsafe for children. However, to build a digitally empowered nation, we require a generation of thoughtful citizens that can work their way around the digital world and make the most of its potential. To make internet (and our world safer), the right education and skills is an important part of the puzzle along with effective laws that regulate the internet.